News & Events
Simprint Refurbished Tecnau Unwinder 550 and Rewinder 555
Simprint has a wide selection of Unwinders and Rewinders for your High Speed InkJet print lines. Contact us at info@simprint.com
Tecnau Unwinder 550 Accurate and reliable roll feeding
Tecnau Rewinder 555 Productive roll feeding
We provide installations, comprehensive parts inventory, along with maintenance/operational training if required.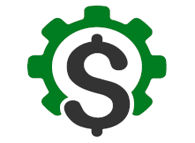 Simprint - Since 2003 – Fort Worth, Texas.
Buying used production equipment – Expand your options not your budget!
Founded in 2003, based in Fort Worth Texas, Simprint sells re-manufactured products. Simprint understands decision makers constantly search for value when making large capital expenditures or just expanding there print capacity.
Re-manufactured products provide you with an option that not only saves money but keeps quality high and production lines running. By offering a fair market price for used equipment our customers get exactly what they want at cost they can afford.
RE-MANUFACTURING
Simprint is home to a world class remanufacturing facility. We keep production rolling with equipment options, that extend the life of products

Simprint creates added value by expanding your options without expanding your budget. We instill confidence by delivering products that are processed through our re-manufacturing center .

There's always an element of risk when buying used. We believe the best way to reduce that risk – and control spending is to choose Simprint as a trusted resource. A less-than-new price isn't the only financial benefit of buying Simprint Used. When you buy from Simprint you'll get better overall life-cycle value. Equipment that's been meticulously inspected, repaired, and tested has a longer lifespan.
It's not enough to just clean products cosmetically. To successfully complete each job, we take special care to make the equipment look and function like new. Whether we deliver a single piece, or complete line of products you'll receive a high-functioning product with a Simprint warranty. We stand behind our products – we stand behind you.
Simprint's installation team can provide the right balance of assistance that limits disruptions and expedites transitions. Our customized crating and palletizing kits, preplanning installation timelines ensure on-time professional results.
Simple Smart Solutions goto: http://www.simprintequipment.com