News & Events
Get to Know the Simprint Smart Care Kit
Properly maintaining equipment is a key component when it comes to getting the most out of your investment in equipment and producing quality print jobs. There are certain parts and supplies that are commonly used for machines as they age. Our Industry Experts know all there is to know about these parts, indicators as to when the parts are going out, and when you might need them during the lifecycle of your machines. With this knowledge we have created what we call the Smart Care Kit.
What is the Simprint Smart Care Kit?
The Simprint Smart Care Kit takes the guess work out of which parts to replace on your machine by clearly listing out commonly used parts and supplies that makeup your equipment. To make it easier to find the parts you may need, the Smart Care Kits are divided into categories (Sensors, Rollers, Motors, Electronic Boards, etc.) Within the Smart Care Kits you will find options for OEM new, OEM alternatives, and remanufactured parts. Our technicians have years of experience remanufacturing quality parts - giving you the option to save money while maintaining your equipment to the highest standard.
How did we come up with the Smart Care Kit?
The Smart Care Kit began as an internal reference for us during our remanufacturing process. We wanted to take out judgement calls and create our own industry standards based upon our industry expert's experience - and our customer's feedback. But, when knowledge is this valuable, we have to share it!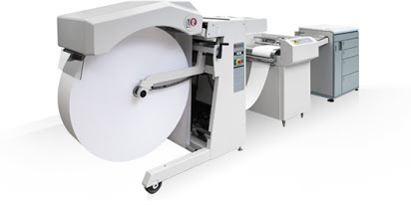 That's why we are moving our Smart Care Kit information on-line so that you, the customer, can see and reference them. At Simprint we have a lot of experience remanufacturing machines. Through the years we have learned how to identify parts that need to be replaced and how often owners need to do so. We have also sourced these parts from reliable and proven vendors, so that our customers can rest assured they are getting quality parts for their equipment.
Which Machines have Smart Care Kits?
Simprint offers Smart Care Kits for the Production Printers, Pre & Post Equipment, and Major Assemblies. At this time we are working hard to make all of these kits fully visible and accessble to you online. If you are looking for parts for a specific machine or assembly, but the online overview is not yet available, please call us at 972-753-0200 or email us at info@simprint.com.
Roll System (RSI) Tecnau U5 Unwinder Model No. 800191
Roll System (RSI) Tecnau U4 Rewinder Model No. 800190
How do I know which parts I need? Or when I need to replace them?
The easiest thing to do is pick up the phone and call one of our Industry Experts. Our team is passionate about the printing industry and has been working to provide solutions for customers for over 15 years. Give us a call today at 972-753-0200 or request a consultation with an Industry Expert by emailing info@simprint.com.
How do I purchase the parts in the Smart Care Kits?
There are three easy ways to purchase parts from us at Simprint:
1. Call us at 972-753-0200
2. Email us at info@simprint.com
3. Or use our convenient WebShop to purchase your parts and supplies online.